Studying as a Degree Apprentice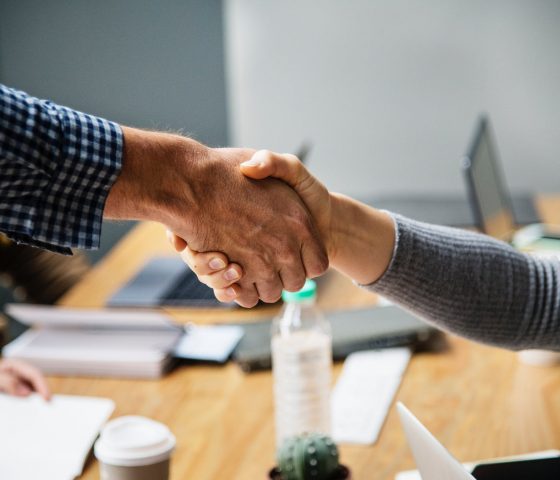 Jabir is 23 years old and in the second year of a FDEng Electrical/Electronic Engineering degree apprenticeship at Sheffield Hallam University. As part of his course, he is employed at SIA Abrafoam in Alfreton. Jabir is originally from Eritrea, grew up in Norway and moved to Sheffield at the age of 15 in 2012.
Introduction to my Degree Apprenticeship
I'm currently doing a degree apprenticeship – studying at Sheffield Hallam University part-time for a degree in electrical and electronic engineering, and working full-time as an apprentice for SIA Abrafoam. During university term-time I'm on day-release, which means I work four days a week and go to university one day a week. In university holidays, I'm at my job five days a week. My apprenticeship should take five years to complete, and by the time I finish I should have a Bachelor's Degree in Engineering and five years' worth of experience in the industry. I'll hopefully continue working for SIA Abrafoam too.
Why did I choose a Degree Apprenticeship?
I originally went to university straight after sixth form, but studying full-time didn't really work out for me. This might have been due to my lack of practical experience at that time, as I found the theory hard to understand. Also, I was aware that I would have a student loan that would require repayment. Degree apprenticeships seemed to solve all the problems for me, because you study for a degree, you're provided with work experience, and your company can hire you after you finish your apprenticeship. You also get paid a wage whilst doing the apprenticeship. Furthermore, you'll not have to pay any tuition fees! The work experience should give you an insight into what you are actually going to do when you graduate, which should help you know if that career is for you or not.
How did I get it?
A friend of mine advised me to apply for a degree apprenticeship, which wasn't an option I had previously heard of. I applied to several companies and went to interviews, but they were very competitive and I was unsuccessful. However, I persevered with my applications and, as the start of the university year was approaching, I managed to secure a degree apprenticeship with SIA Abrafoam.
My experience as a Degree Apprentice
I have just entered my second year and so far the journey has been fantastic. The day we go to university, we tend to have lectures from 9am to 6pm with an hour or two's break. As we don't have other days to attend lectures, our day of teaching is quite full. This might sound stressful, however as time goes by you're in a routine and get used to it. The modules we study are set to suit our employers' needs and their expectations of our knowledge.
At my company I'm normally set on projects by my employer: he chooses them according to what he believes will benefit me and prepare me for my future role. Some days I spend in the office designing products on specialist industry software, and then I complete my designs in the workshop using a wide range of equipment. I've met so many new people and made friends from work and university. I've improved myself as a person beyond my own expectations and achieved things I never thought I could do.
Categories: Student Ambassadors.