Disabled Students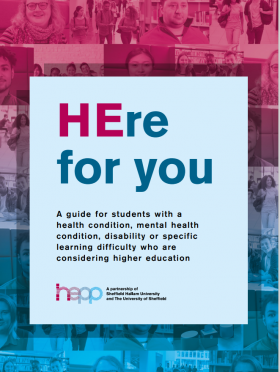 Welcome to the Disabled Student section of the website, where you will find resources that can help ease any worries about progression onto higher education.
At Hepp, we are determined to give people from all backgrounds the information, advice, and guidance they need regarding higher education. There are a wide range of support services available to help disabled students succeed in higher education. Practical, financial, and academic support is available for learners with all kinds of disabilities, from physical impairments and health issues to mental health conditions, specific learning difficulties such as dyslexia, and autism spectrum conditions.
We have produced a map of all of the local higher education providers. Which shows all of the providers within the Sheffield City Region that offers higher education courses.
In addition, UCAS have produced a 'how to' guide for disabled students applying for higher education.
Please see below the resources that are available for disabled students. These are developing all the time, so please let us know if you have suggestions for materials you would like to see on the site, using the 'Contact Us' form.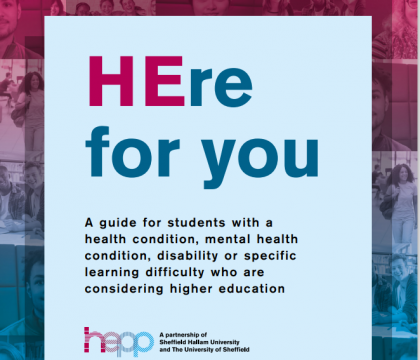 For supporters and practitioners click here for additional resources
---