About Hepp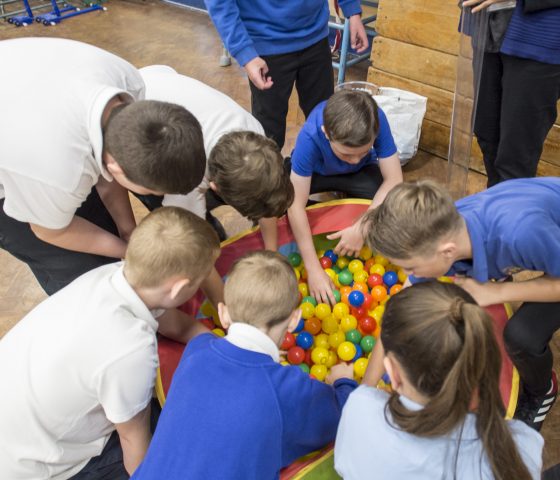 The Higher Education Progression Partnership (Hepp) works across South Yorkshire and North East Derbyshire to encourage more children, young people and adults to consider higher education opportunities.
We are jointly funded by Sheffield Hallam University and the University of Sheffield. We also work closely with our sister project, HeppSY, which is part of the Uni Connect Programme, funded by the Office for Students. Between Hepp and HeppSY, we provide impartial advice and guidance about higher education to all schools in South Yorkshire and North East Derbyshire.
The world of work is constantly changing and young people will need different skills for future study and jobs. We can help by providing the following services:
An 'outreach hub' which provides free online resources for teachers and advisers as well as appropriate signposting to higher education related outreach activity within South Yorkshire and North East Derbyshire.
Targeted activities for schools to help prepare young people to make informed decisions about higher level study.
Impartial information and advice to enable adults not yet in education or training to make the right decisions about their future.
Meeting the Gatsby benchmarks
We support schools to meet Gatsby Benchmark 7: all students should understand the full range of learning opportunities that are available to them.
Free, online resources and signposting
We aim to become the "one-stop-shop" in the Sheffield City Region for online Information Advice and Guidance (IAG) concerning higher education and skills for all phases of education. This 'outreach hub' provides fantastic resources to be used in the classroom, as well as signposting to higher education related outreach activity in the Sheffield City Region.
Activities for schools 2021/22
We run engaging, interactive workshops tailored to each year group.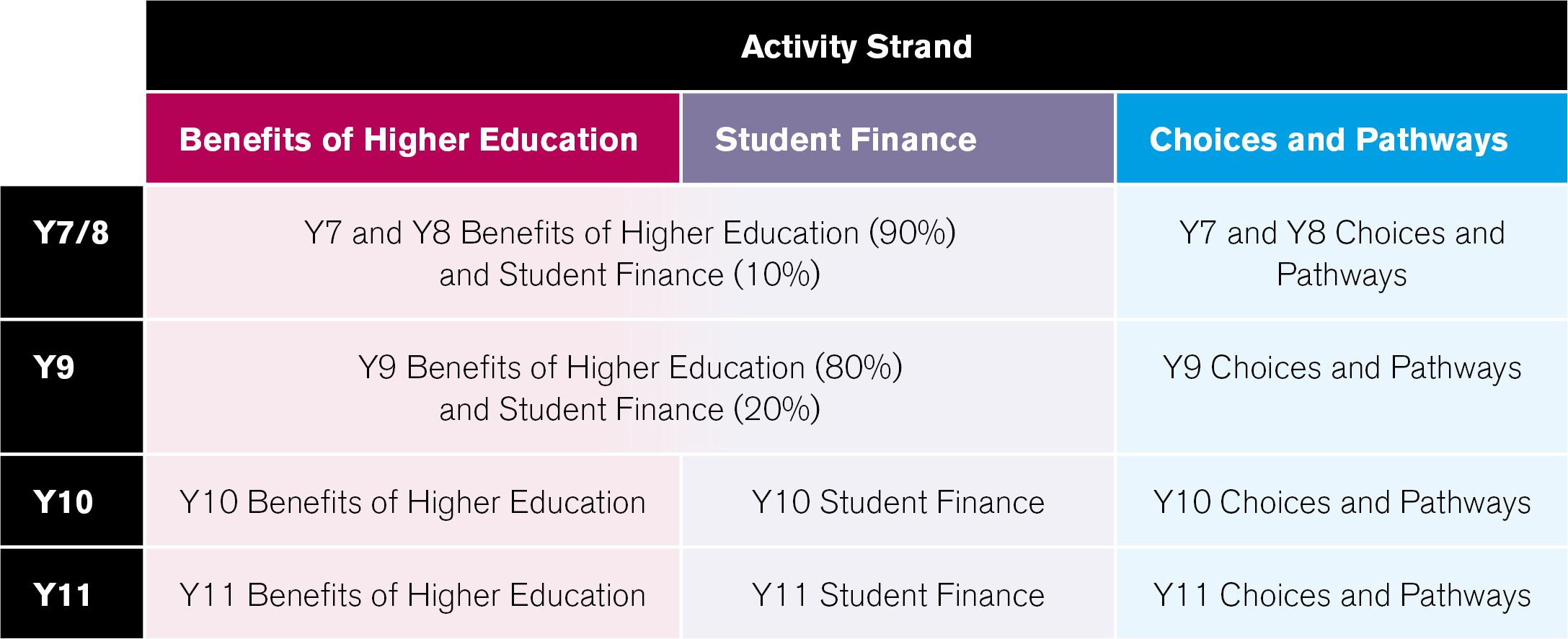 Our workshops are progressive, so students can build their understanding as they learn more each year about each topic, such as student finance. We help you to meet Gatsby Benchmark 3: students have different career guidance needs at different stages; opportunities for advice and support need to be tailored to the needs of each student.
Hepp Offer Document – 2021/22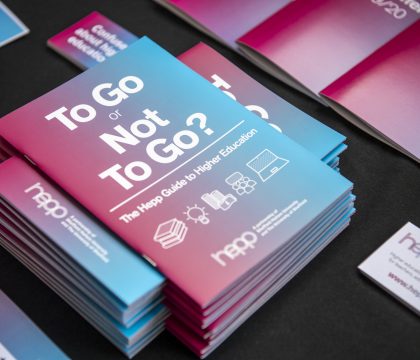 Click here to see the Hepp offer to schools for the 2021/22 year