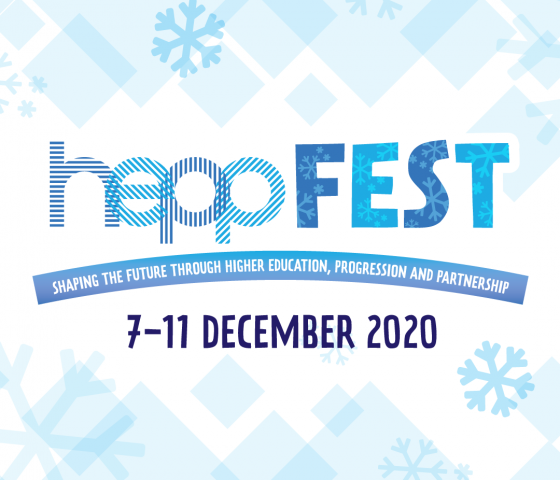 Award-winning television presenter to share secrets of career success at our HeppFest online festival.
Award-winning television presenter Ayo Akinwolere will share the secrets of his career success with South Yorkshire teenagers during the inaugural HeppFest next month.
The award-winning broadcaster and Sheffield Hallam University graduate, who presented the BBC's flagship children's television show Blue Peter, is one of the headline speakers at HeppFest.
A free higher education festival for school pupils, college students, parent and carers, and teachers and careers advisors across South Yorkshire, HeppFest is taking place online from December 7th until 11th.
With around 100 online live sessions, the festival will provide information and guidance for families wanting to know more about higher education opportunities including degree level courses and apprenticeships. Visit www.hepp.ac.uk/festival.
Guest speakers from both Sheffield universities, as well as sessions including the universities of Cambridge and Oxford, form part of the festival. A series of online sessions, including careers clinics, are also being delivered for teachers who want to enhance their professional development skills.
During his live talk, 'Living the Dream: Overcoming Challenges and Taking Opportunities' on December 8th, at 11am, Ayo will discuss how he has forged his successful media career by creating opportunities with passion and determination.
Born in Nigeria, Ayo moved to the UK as a child and was educated in Birmingham. After completing a Degree in Media Studies at Sheffield Hallam University, Ayo became Blue Peter's first black presenter from 2006 to 2011.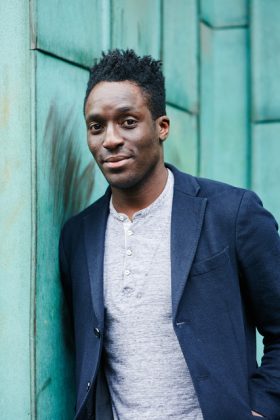 A three-times nominated BAFTA and Royal Television Society award-winning broadcaster, Ayo then made the leap from Blue Peter to be the face of investigative journalism in the West Midlands on the BBC's Inside Out programme.
Ayo has also appeared on shows including Celebrity Masterchef and the Great Comic Relief British Bake Off and is currently presenting the Autumn Nations Rugby Cup highlights show for Amazon Prime Video UK and Channel 4 as well as Premier League for Channel 4.
Ayo said: "I wish someone told me when I was younger what I'd have to do in order to work in this industry. I grew up as a working class Brummie from a family with not much money or connections in the industry. I've learnt a lot on this journey and am still learning each day."
Mike Garnock-Jones, Hepp Director, said: "We are delighted to launch HeppFest with an exciting line-up of speakers and higher education experts as part of our mission to provide thousands of young people in our region with impartial information, advice and guidance, supporting them to achieve their ambitions."
He added: "During these challenging times with the impact of Covid-19, young people and their parents and carers need timely and accurate information. We want to narrow the education gap to support young people who might not otherwise consider studying a degree at college, university or as part of an apprenticeship."
Other speakers taking part in HeppFest include:
Baasit Siddiqui – educator, entrepreneur and Gogglebox star.
Justin Rowntree – entrepreneur and owner of Silversmiths when Gordon Ramsay came calling with his Kitchen Nightmares show.
Jordan Lee – radio presenter and host of Love Island: Under the Duvet.
There will also be a live cook-along with Chris Hanson from Blend Kitchen for families to join and for post-16 students to develop essential skills for leaving home.
Organisations backing the festival include the Hepp, HeppSY, Sheffield Hallam University and the University of Sheffield as well as the University of Cambridge, University of Oxford, Office for Students, UCAS, Student Loans Company, National Citizen Service, National Education Opportunities Network, South Yorkshire Futures and South Yorkshire's further education colleges.
To find out more, and to make your booking, visit www.hepp.ac.uk/festival. Follow @HEPP_YES and @HeppSYplus on Twitter.