Disability Support in Higher Education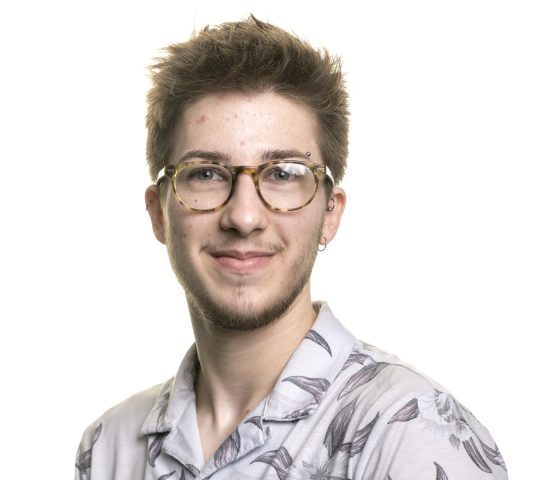 Jude is from the West Midlands and studied English Literature, History, and Sociology at the University of Sheffield. During his time at university, he worked with young people across Sheffield as part of various student-led volunteering projects. Since completing his degree, he has begun working for Hepp as a Higher Education Engagement Assistant.
Although entering higher education is an exciting step for many students, the process of adapting to a new environment can be daunting. For the 13% of students who have a disability, accessing support is often an important part of the journey to and through higher education. Whilst some students will be able to arrange support before their studies begin, others, like me, may not be aware of their support needs until later on.
In my first year of university, my difficulties with attention, organisation, and motivation became more obvious than they had been at school. Suspecting I might have a specific learning difficulty, I sought help from my university's Disability and Dyslexia Support Service; they arranged for me to be assessed by an educational psychologist, who concluded that I had attention-deficit hyperactivity disorder (ADHD). Getting diagnosed with ADHD helped me to understand my symptoms and figure out what support I needed.
If you have a disability, speaking to the disability support service at your university or college is a great way to find out more about what support is available to you. I worked with an advisor at my university's Disability and Dyslexia Support Service to create a learning support plan which explained my ADHD and the support I needed for it – that way, I could ensure all my lecturers and tutors were kept up to date. My advisor also helped me to apply for Disabled Students' Allowances (DSA); this additional funding allowed me to see a specialist mentor who helped me with my study skills, time management, and organisation. Disabled Students' Allowances are calculated in relation to the level of support you need, rather than your income; depending on your individual needs, they can include funding for a variety of different support services or equipment.
Accessing support for my ADHD was incredibly helpful because it allowed me to make the most of my time at university. Balancing my academic work with other activities was much easier when I had the help I needed to organise myself and my time. Alongside my studies, I worked part-time in a variety of outreach roles and volunteered with young people in local schools, gaining valuable experience which helped me to further my career. I also met some of my closest friends through the societies I was involved with, enabling me to truly enjoy university life.
If you have a disability and are considering studying in higher education, my main piece of advice is to research all the different forms of support available to you so that you can ensure you have the best possible experience.
Categories: Graduate Interns.