Studying at University Abroad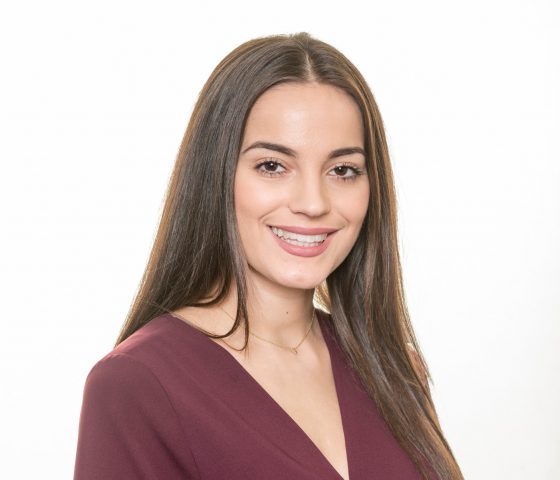 Medina is from Warrington and studied International Business and Spanish at University of Central Lancashire, spending the second semester of her third year studying abroad at the University of Alicante, Spain. After completing her degree, Medina moved to Sheffield and now works for Hepp as a Higher Education Engagement Assistant.
When I began to consider the option to study abroad, adapting to a different culture and lifestyle in a place where I didn't know anyone was a nerve-wracking idea, but I was excited by the challenge of studying abroad and the opportunity to develop valuable life skills.
My university gave me a choice of five cities throughout Spain to study in. Having never been to any of those cities it was a tough decision, so I researched each city and spoke to final year students who had gone through the same process. I decided that Alicante was the right place for me due to its year-round warm climate (quite different to the weather here in England)! Having visited larger cities like Barcelona, I knew I wanted to study in a smaller city close to the beach, and Alicante seemed to offer just that!
Alicante is located on Spain's South-eastern coast, making it a great base to explore the rest of the country. It is also an amazing study abroad destination for students from the UK, as there are low cost flights from Manchester and London all year round making travel that little bit easier. Alicante has everything to offer just like a large city, but I found that being in a smaller city made making friends much easier. I met hundreds of students from all over the world who spoke English really well which made it easier to communicate.
Whilst studying is an important part of your semester abroad, it isn't the only thing to do. There are so many opportunities to travel. During those six months I travelled to more cities and countries than I had in my entire lifetime; it was at this point that I fell in love with travel. One of my most memorable experiences was travelling to Morocco with other international students from all over Spain. Initially, I was unsure whether to go as I didn't know anyone on the trip but I knew that shouldn't stop me. We spent nine days travelling around Morocco and the experience of travelling through the Sahara desert by camel was an incredible memory that I'll never forget.  During the trip I was lucky enough to make lifelong friends from lots of different countries who I'm still in contact with today.
Studying abroad helped me improve my Spanish significantly and it was a chance for me to put everything I'd learnt into practice. I was completely immersed in the language from day one – from ordering food at a restaurant to asking locals for directions – which really helped my fluency. I didn't just get better at Spanish; I also strengthened my cultural awareness by building friendships with students from lots of different countries. Joining salsa classes in the community enabled me to meet students outside of university whilst having a lot of fun.
Studying abroad is one of the best decisions I made whilst at university. As clichéd as it sounds, it really was a once-in-a-lifetime opportunity! Of course, adapting to a new culture and language had its challenges but it was without a doubt one of the highlights of my whole university experience. Alicante was the perfect place to practise Spanish, immerse myself in the culture and explore the beautiful city.
I feel that I have accomplished a lot from living abroad and grown as an individual – venturing out of my comfort zone really helped with my overall self-confidence. I learned it's so important to invest in you and to always be present. I would highly recommend not just Alicante but studying abroad if it interests you.
Categories: Graduate Interns.