Sports Whilst Studying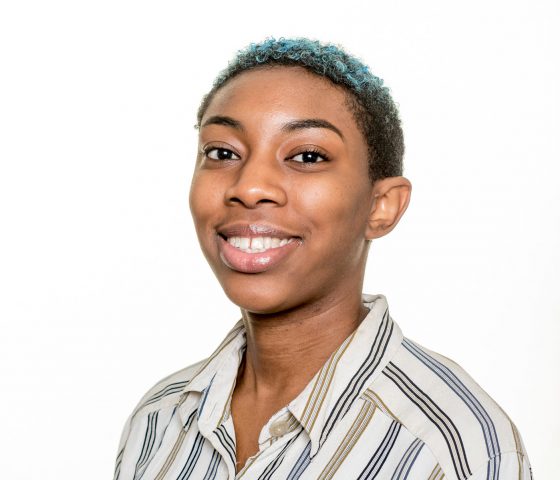 Renaye is from London and studied Neuroscience at the University of Central Lancashire. During her undergraduate degree Renaye spent a lot of time getting involved in non-academic activities, including sport. She spent a year as an elected Students' Union officer before moving to Sheffield to complete her masters in Cognitive Neuroscience and Human Neuro Imaging at the University of Sheffield. Renaye now works as Higher Education Engagement Assistant at Hepp.
Starting university can be quite a daunting experience, often because you may be moving to a new city full of strangers. One great way to reduce the feeling of being worried or overwhelmed is by attending university induction week before timetabled classes begin, which is full of fun events as well as fairs that let you know about the huge range of extracurricular activities you can get involved in.
Before starting university I was very active person. I'd previously spent a lot of time playing and coaching football, however I wanted to try something new. So, during induction week, I went the sports fair and signed up for the women's basketball trials. Unfortunately, I didn't make it onto the team but they still allowed you to join the club for an annual membership fee of £30. This may sound like a lot, however, being a registered member of a sports club allows you to train alongside the main team with a professional coach, attend social events and get access to exclusive discounts!
Most Wednesdays after training (once going home for a shower, of course) we would meet up with the men's basketball team for a social around 9pm. As the team was sponsored by a local pub we got extra discounts on food and drinks, which is great for socialising on a budget! In addition to this, I also got the opportunity to gain extra qualifications and trained as a Level 2 table official. This meant I was responsible for keeping track of scores, substitutions and foul points during University league basketball games. Not only did being a table official allow me to build on transferable skills like teamwork, communication and concentration, but I also really enjoyed having a guaranteed front row seat at games!
Outside of club sport, I also took part in other activities on offer at the university's sport centre, which was luckily free to use. I tried out all sorts – Zumba dance classes, volleyball, badminton and even wheelchair basketball. Unlike basketball training, these didn't require any commitment so I could turn up as often or as little as I liked.
Getting involved in sport during my masters was more challenging as I was working part-time and had a much higher workload. However, university deadlines weren't going to get in the way of my love for sport. I decided to take up beginner swimming lessons after Christmas and found it was a great way to take my mind off studying and relax after a long week at university
Overall, I made some great friends by playing in sports at university and discovered that you don't need to be amazing at sport to get involved! Whether you want to meet new people outside your course or prefer solo activities for relaxation, there's always a sport on offer for a variety of abilities.
Categories: Graduate Interns.