Global Opportunities at University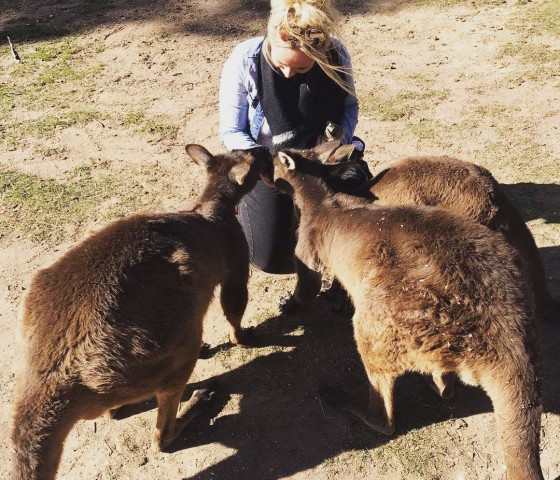 Savannah is from Sheffield and studied Business Management with Marketing at Edinburgh Napier University. She spent the third year of her four-year degree studying in Melbourne, Australia. She now works as a Higher Education Engagement Assistant for Hepp.
Choosing my course
As part of my decision-making process for choosing a university course, I knew I wanted a course and provider that offered additional opportunities and benefits. I was deciding between multiple similar courses at different institutions and chose a course that included global opportunities. I studied Business Management with Marketing at Edinburgh Napier University. As part of my course, I could choose between a work placement or study abroad. As I was already working alongside my studies, I decided that studying abroad would be the best experience for me!
Researching and preparing
I began researching the study abroad opportunities from my first year (in preparation for my third year), finding out about the requirements from home university and the host universities. Through this, I found that priority would be given to those with higher average grades in the first years of study, which really motivated me to stay on track. I applied to multiple institutions in various countries, choosing these countries based on visa regulations; some countries don't allow international students to undertake paid work, which I wanted to maintain throughout my study abroad experience. I received offers for both Brisbane and Melbourne in Australia! I had always been intrigued by the city of Melbourne and accepted the offer to study at Victoria University in my third year.
One of the key periods of the study abroad experience was the preparation! Finding flights, applying for visas, and looking for somewhere to live while at the other side of the world was a little stressful at times, but exciting. During the process, I had support from both my home and host universities, as well as from my personal tutor and the Global Mobilities Team in Edinburgh. Once I had everything in order, it was simply a waiting game…
Moving away
Upon arriving in Australia, I was greeted by a team of student ambassadors from Melbourne. They organised transfers to our accommodation and gave us a welcome pack with all the information we needed on arrival. I stayed in a hostel for my first three weeks in Melbourne, while I found somewhere more permanent to live. This was a great experience with people from all over the world and I'm still in touch with many, eight years later. Many international students chose to stay in student accommodation while studying in Melbourne, which was guaranteed for all international students. I found a shared house with local young professionals from Melbourne and settled into my new home.
Studying abroad
Transitioning to a different university was pretty much seamless – everything was just as well-organised as my experience in the UK. International students had a community forum and regular meet ups, as well as an on-boarding process and welcome events – including a yacht trip! The classes were well aligned to my studies at home, it felt like I had picked my course up from Edinburgh and dropped it in Australia. It was a wonderful experience to work alongside international students from all over the world and to gain new perspectives and cultural knowledge. Throughout my time at Victoria University, I was offered regular check-in sessions with the Student Support Team where they would check on your wellbeing and transition experience. We were also offered the same support as home students, with a personal and academic tutor assigned to us from day one.
Travel opportunities
The main highlight for me was the ability to travel around a new country on weekends and holidays. I took trips organised by the university for international students – including the famous Great Ocean Road. I also travelled to New Zealand with my newfound friends, hiring a campervan and exploring the country on our doorstep. During the summer after my study abroad time, I travelled back to the UK via multiple countries – making the most of the long journey! Ultimately, choosing a course with global opportunities was a great decision – having the chance to travel as part of my course was incredibly enriching in so many ways.
Categories: Graduate Interns. Topics: Benefits of HE and Student Life.