An Introduction to Universities in Sheffield
University is a type of higher education that some people choose to pursue after finishing sixth form or college. Whilst it's common for people to go to university straight from school or college, you can go to university at any age if you want to.
Studying at University to achieve your degree is a very different learning experience to what you may be used to at school. You select one or two subjects, and study those intensely over a 3 or 4 year period.
There are lots of different reasons why someone might want to go to university. Some careers require a degree to demonstrate that a person is qualified for the role e.g. Doctor, Teacher or Nurse. For others, a degree is an exciting opportunity to develop key employability skills and knowledge about a subject they are passionate about. Throughout the modules, you will hear more from students about what they have gained from university.
In the UK there are over 300 higher education institutions, all of which are very different from one another. They will vary in their appearance, size, location and the courses that they offer.
The city of Sheffield is lucky to have two successful universities, both different, but with their own strengths and unique qualities to offer their students. It's now time for us to take a closer look at The University of Sheffield and Sheffield Hallam University.
The University of Sheffield – Campus Tour
In this video, Journalism student Hannah takes you on a tour of The University Sheffield campus.
Sheffield Hallam University – Campus Tour
Sheffield Hallam University has two campuses; city and collegiate. In this video, you can see some of the facilities.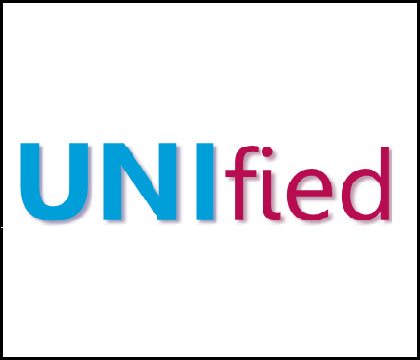 Click here to see the key differences between The University of Sheffield and Sheffield Hallam University.
The University of Sheffield – Research
Universities are a place of learning and research. Research aims to tackle some of the key issues that face humanity by applying theory to real world situations. The Desert Garden project is one example of how innovative science from The University of Sheffield is used to make a real impact on people's lives.
Sheffield Hallam University – Research
Sheffield Hallam University's research focuses on three key themes: Enabling healthier lives, building strong communities and driving future economies. Alex is studying for his PhD at Sheffield Hallam, watch how his research on dental hygiene has the potential to save lives.
The University of Sheffield – Alumni
Over the years, the University of Sheffield has had numerous notable graduates, (also known as alumni) including 6 Nobel Prize winners!
Gold Medal Olympian Jessica Ennis-Hill studied Psychology, and the first British person in space Dr Helen Sharman studied Chemistry.
Watch the video above to hear from BBC News presenter Dan Walker about how his time at Sheffield prepared him for his career in Journalism.
Sheffield Hallam University – Alumni
Sheffield Hallam University is working with some of the UK's most talented athletes to enable them to reach their full potential and prepare them for upcoming competitions.
One of these athletes is the Team GB Olympic Swimmer, Max Litchfield.